It's that time of year again! The holidays are fast approaching, and it's time to start thinking about what gifts to get for your family, friends, coworkers, and employees. Look no further than Body Bar! We have the perfect gift for everyone—our gift certificates.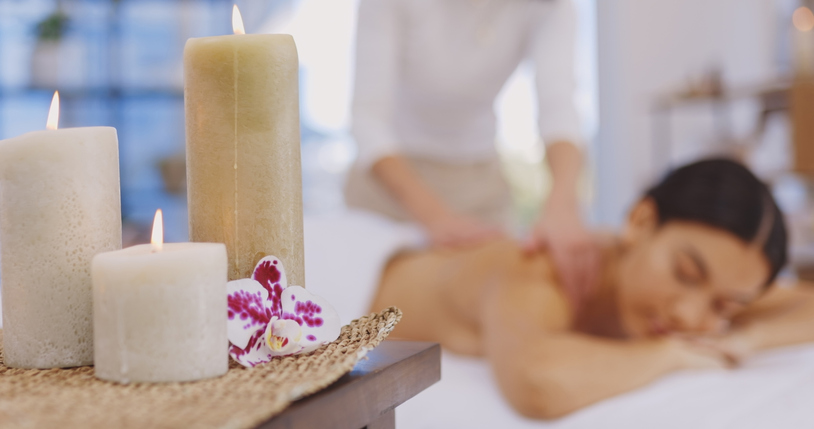 Luxury Spa Service Gift Certificates and Indulging Spa Packages at The Body Bar!
Our gift certificates can be used for a variety of our luxurious services. You can get a gift certificate for any spa service, such as facials and massages. We also offer amazing skin care treatments like Cryoskin, Hydrafacial, and Procell to help your loved ones look and feel their best!
Take advantage of all that Body Bar has to offer this holiday season. Purchase a gift certificate today and kickstart your holiday shopping! Our gift certificates are the perfect way to show someone you care. Take advantage of our holiday offers, including:
Gift Certificates
Not sure what to get someone on your holiday shopping list? Give your loved one the gift of choosing from our luxurious services with a gift certificate! These gift certificates can be purchased in-store, online, or by phone from Nov. 1st to Dec. 24th. When you purchase $300 or more in gift certificates, you'll receive a FREE Signature Massage or Facial Promotional Voucher, a $99 value! If you purchase $100 in gift certificates, you get a FREE $20 gift voucher.
Massage or Skin Care Packages
Know someone who needs to relax tension in their body or wants to care for their skin? Consider purchasing them a massage or skin care package this holiday season!
You can buy three months of massage and/or skin care for only $225. This includes:
One, 1-hour Signature Massage or Facial each month for 3 consecutive months. A 1-hour session includes time for undressing, dressing, and consultation. Our goal is approximately 55-minutes table time.
Each additional Signature Massage or Facial Session that a member receives within the calendar month is only $69.95! A $29.05 Savings off non-member pricing!
Membership Massage Session choices are Swedish, Deep Tissue, Aromatherapy, or Pregnancy.
Members also enjoy a 15% discount on regularly priced spa treatments and services.
Unused monthly massages will accumulate & be available for use for 30 days after the contract expires.
Memberships may be used between our locations.
Indulgent Spa Packages
Whether you want to indulge after the stress of the holidays or provide someone on your shopping list with a relaxing experience, look no further than the Body Bar indulging spa packages! The three available packages reflect a $23 savings off the regular service if purchased separately. Our packages include:
THE ROYAL TREATMENT $285 – Your choice of a detoxifying Mud Wrap or exfoliating Body Scrub, a Signature Massage with a Hydrating Lotion Treatment, a rejuvenating Signature Facial that is tailored to your specific skin type, and a Hand & Foot Exfoliation Treatment. (Approx. 3 Hours)
BODY BEAUTIFUL $185 – Your choice of an exfoliating Body Scrub or detoxifying Mud Wrap combined with a rejuvenating Signature Facial that is tailored to your specific skin type, and a Hand & Foot Exfoliation Treatment. (Approx. 2 Hours)
PAMPER ME $175 – A relaxing Signature Massage Session, choose Swedish, Deep Tissue or Aromatherapy, combined with a rejuvenating Signature Facial that is tailored to nourish your specific skin type. (Approx. 2 Hours)
Gift Luxury and Relaxation with the Body Bar!
At Body Bar, we strive to provide excellent service with our professional and knowledgeable staff. We understand that the holidays can be stressful, so let us help relieve some of that stress by providing a spa experience like no other. Our skilled technicians will work their magic and leave your loved one feeling relaxed and ready for the holiday season.
Let us help you make this holiday season a special one for your family, friends, and coworkers with our gift certificates! Visit the Body Bar today to get yours. We look forward to seeing you soon!
Visit our website to learn more about our gift certificates and special offers.
Happy Holidays from Body Bar!